Oral Care Video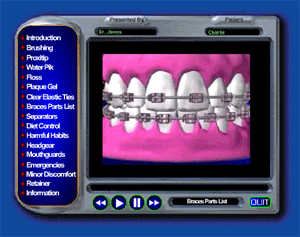 Learn how to take care of your orthodontic appliances!

Click on the image at right to open our educational oral care videos, sixteen video segments about what to expect and how to care for orthodontic appliances.

Some of the topics covered include proper brushing, caring for retainers and appliances, flossing techniques, minor emergencies, relief of discomfort and more.