Types of Braces
Metal Braces
We happily offer our patients In-Ovation System braces.

Now you can look your best and feel confident about your smile during your orthodontic treatment, as well as after. That's because we use In-Ovation braces, a new and technologically advanced system that can give you the radiant smile you have always wanted!

 

 The In-Ovation® R system uses a free-sliding technology. The In-Ovation R system was designed with patient comfort in mind. Each bracket has been engineered to the smallest specification possible, meaning you enjoy a less intrusive treatment procedure.
Clear Braces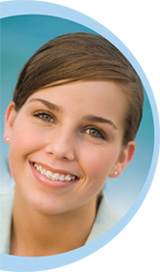 In-Ovation C® System Braces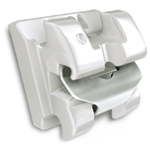 Your choice for a beautiful smile.
We happily offer our patients In-Ovation C® System Braces.
In-Ovation C is a new and technically advanced system that can give you the radiant smile you have always wanted more quickly than traditional braces. Using light, gentle forces, In-Ovation C makes the path to a beautiful smile faster and more comfortable than you ever thought possible!

Traditional Braces
O-ties and metal ties used in older braces put pressure and friction on teeth which slows treatment and causes discomfort.

In-Ovation C
With the In-Ovation C system, teeth are free to move more quickly, easily, and comfortably.

Ceramic braces are made of clear materials and are therefore less visible on your teeth than metal braces. For this reason, ceramic braces are used mainly on older teenagers and adult patients who have cosmetic concerns. While they are visually less prominent, they do require more attention to oral hygiene as ceramic braces are larger and are more brittle than their metal counterparts. For these reasons, ceramic braces tend to be used more on upper-front teeth than on lower teeth.

Invisible (Clear) Orthodontic Appliances
Invisalign® and Invisalign® Teen
Invisalign uses a series of invisible, removable and comfortable aligners to straighten you teeth. And, no one can tell you are wearing Invisalign because it's invisible! Not only are the aligners invisible, they are removable, so you can eat and drink what you want while in treatment, plus brushing and flossing are less of a hassle. The aligners are comfortable and have no metal to cause mouth abrasions during treatment. Click here to learn more about Invisalign®.